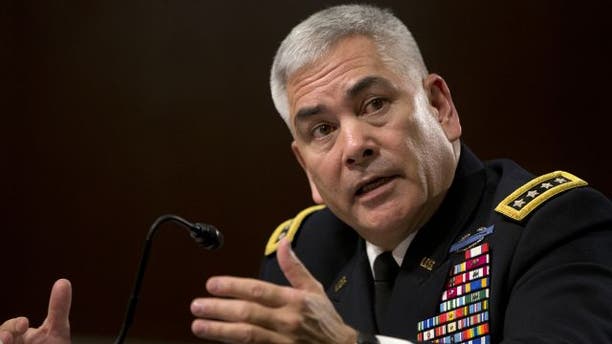 White House Press Secretary Josh Earnest said Tuesday that the U.S. airstrike on an Afghanistan hospital where aid workers were operating was a "profound tragedy" and President Obama wants a "full accounting of what transpired" -- but clarified that the Justice Department is not involved in any investigation after earlier saying it was.
"I misspoke," Earnest said.
Earnest initially said during Tuesday's press briefing that the Justice Department was conducting an investigation.
Later in the briefing, Earnest corrected himself, saying there are still only the three probes announced in the aftermath of the attack, to be conducted by: the Defense Department, NATO, and a joint U.S.-Afghan group.
The weekend strike in Kunduz killed at least 22 at a medical clinic run by Doctors Without Borders. U.S. officials say Afghan forces called in the strike after taking fire from Taliban fighters.
Earnest said Tuesday "there still is more that needs to be learned" about how the attack happened.
Shortly beforehand, Gen. John F. Campbell told the Senate Armed Services Committee on Capitol Hill that the attack was a mistake.
"The hospital was mistakenly struck," he said. "We would never intentionally target a protected medical facility."
Campbell, the top commander of American and coalition forces in Afghanistan, also said the decision to execute the airstrike in Kunduz was made by top U.S. commanders. He said Monday that Afghan forces, not U.S. forces, called in the strike after taking fire.
Campbell's characterization that the airstrike was an accident comes after sources told Fox News that Taliban fighters were inside the Doctors Without Borders-run hospital. Campbell said he could not provide more details about what happened, including who may have failed to follow procedures for avoiding attacks on hospitals. He said he must await the outcome of multiple investigations.